Riverheads runs to their sixth
straight 1A State Championship
Salem Stadium, Willis White Field, Salem, Va – The Galax Maroon Tide made it to the finish line for the second year in a row after a repeat semi-final win over the Holston Cavaliers last Saturday. Today's opponent would be a horse of a different color. The only team left in their way to a state title, was the team with the best win streak in the county - the Riverheads Gladiators. Forty Nine straight opponents have succombed to the Gladiators with The Maroon Tide on that list . . .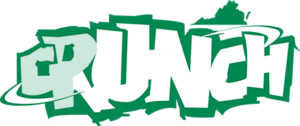 This content is available only to Crunch subscribers. Get full access to everything on this website, including this week's game recaps, coaches comments, and past content for just $9.95 per month.
Already have an account? SIGN IN/MANAGE YOUR PROFILE