Riverheads wins 62-38 high scoring affair over Lord Botetourt
Daleville, Va - The Roanoke Crunch area football fans got a treat Friday night as the reigning 5-time VHSL Class 1 State champion, Riverheads Gladiators, traveled to Daleville to take on last year's VHSL Class 3 runner up Lord Botetourt Cavaliers. Both sides of the stadium were packed in anticipation of the matchup and neither team disappointed. These two powerhouses combined for over 1000 yards in total offense in a game that may become an annual affair. After a high scoring, back and forth first half . . .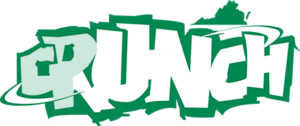 This content is available only to Crunch subscribers. Get full access to everything on this website, including this week's game recaps, coaches comments, and past content for just $9.95 per month.
Already have an account? SIGN IN/MANAGE YOUR PROFILE