Spartans get big win over cross county rival Narrows 41-6 at home
Ragsdale Field, Pearisburg, VA – There's nothing quite like a rivalry game. The stands are packed with fans who are louder than usual, the players are pumped up, and every play offers the opportunity to create life-long memories. After the Narrows Green Wave victory last year, the Giles Spartans, led by RB 12 Gage Fleeman were hungry for a victory. The Giles backfield, consisting of RB 4 Khalik Saunders, RB 80 Nathan Sheetz, and Fleeman, led the Spartan offense combining for 348 rushing . . .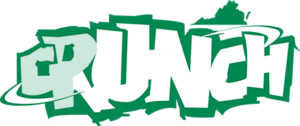 This content is available only to Crunch subscribers. Get full access to everything on this website, including this week's game recaps, coaches comments, and past content for just $9.95 per month.
Already have an account? SIGN IN/MANAGE YOUR PROFILE