Hidden Valley moves to 4-0 with a 55-51 win over previously unbeaten Glenvar
Bogle Field, Roanoke, Va- In arguably the best game of the year thus far, two undefeated Roanoke County teams battled 'til the end. Hidden Valley (4-0) outlasted Glenvar 55-51 with six lead changes in the last quarter. If you like offense, you were in the right place…defense, not so much. But yet, the defenses were flying around, making plays and creating some takeaways, but the offenses were better. At least this night. Hidden Valley head coach Scott Weaver was . . .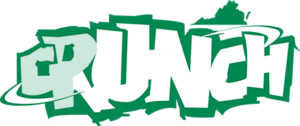 This content is available only to Crunch subscribers. Get full access to everything on this website, including this week's game recaps, coaches comments, and past content for just $9.95 per month.
Already have an account? SIGN IN/MANAGE YOUR PROFILE