Patrick Henry wins the City Crown with a 32-28 come from behind victory
Merrill Gainer Field, Roanoke, Va - In a back and forth affair, with the Noel C. Taylor City trophy on the line, Patrick Henry and William Fleming did not disappoint. In a game that could have easily gone either way, the Patriots got it done when they needed to for the win. Patriot Head Coach Alan Fiddler felt like his team got off to a rough start, but recovered to beat their city rival. "We came out in the first half and tried to . . .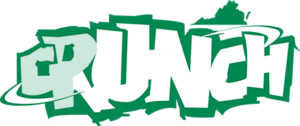 This content is available only to Crunch subscribers. Get full access to everything on this website, including this week's game recaps, coaches comments, and past content for just $9.95 per month.
Already have an account? SIGN IN/MANAGE YOUR PROFILE