Blue Demons score big in 63-0 win over Radford on Friday night
Christiansburg H.S., VA - Christiansburg is for real. Ask anyone who witnessed the 63-0 win over a good Radford Bobcat team on Friday night. Radford has talent, but they needed more than that this night against a Christiansburg team that has a team full of leaders and playmakers. Blue Demon Coach Wilkens recognized his opponent and his team's effort. "They are an incredible football team. I don't know if we will see a more athletic group in terms of the skill . . .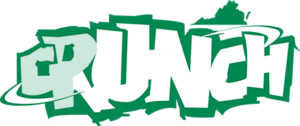 This content is available only to Crunch subscribers. Get full access to everything on this website, including this week's game recaps, coaches comments, and past content for just $9.95 per month.
Already have an account? SIGN IN/MANAGE YOUR PROFILE