Hidden Valley outlasts Franklin County in a wild fourth quarter, remain undefeated
Cy Dillon Stadium, Rocky Mount, Va - The Hidden Valley Titans came out on top after an intense fourth quarter scoring flurry, spoiling Franklin County 's Home-coming. The Titans and Eagles went into the final quarter notched at 7-7, but it didn't stay that way for long. On the first play, Titan QB/DB 16 Sam Dragovich connected with WR/DB 20 Joey Strong, who hauled in the TD pass in heavy traffic. The Eagles bounced right back with two RB/DE 27 . . .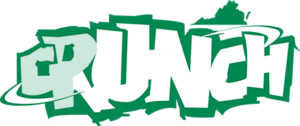 This content is available only to Crunch subscribers. Get full access to everything on this website, including this week's game recaps, coaches comments, and past content for just $9.95 per month.
Already have an account? SIGN IN/MANAGE YOUR PROFILE