Five OT's needed to decide Tazewell - Fort Chiswell game
Fort Chiswell, VA - It seemed like the Fort Chiswell Pioneers and the Tazewell Bulldogs played two games on Friday night. And they darn near did. Four quarters wasn't enough to establish a winner, so the two determined teams decided to play five more overtimes. "The Fort," as they call Fort Chiswell's field was under attack by air it seemed all night as the pass happy Bulldogs let her fly on nearly every down. They had to because Fort Chiswell rolled out to an early lead thanks . . .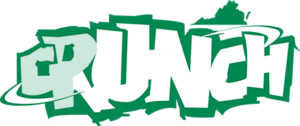 This content is available only to Crunch subscribers. Get full access to everything on this website, including this week's game recaps, coaches comments, and past content for just $9.95 per month.
Already have an account? SIGN IN/MANAGE YOUR PROFILE