Amherst starts fast and finishes strong with a 39-14 win over Granby
Amherst CoH.S., Amherst,VA - Lancer Coach Bob Christmas couldn't have drawn up a better start to his Amherst County Lancers game  against Granby on Friday night. The visitors kicked off and Amherst WR/DB 3 Lawrence Brown took it back to the 'house.' Brown took off down the right sidelines in front of the Lancer bench then cut back to the pilon on the other side. It was an electric start. "I'm happy with our effort . . .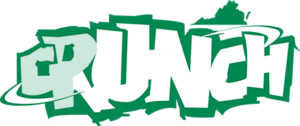 This content is available only to Crunch subscribers. Get full access to everything on this website, including this week's game recaps, coaches comments, and past content for just $9.95 per month.
Already have an account? SIGN IN/MANAGE YOUR PROFILE