Salem Jumps on Christiansburg early, makes it hold up 24-7
Willis White Field, Salem, VA. - Crunch's Bonus Game coverage took us to Willis White Field at Salem Stadium as the undefeated Christiansburg Blue Demons made the trip to take on the Salem Spartans. Talk about fast starts, Salem blew out of the gates and scored touchdowns on their first three possessions and held a 21-0 lead at the 7:57 mark of the 2nd quarter. The Blue Demons were not going away though, and after forcing a turnover on downs on the Spartan's . . .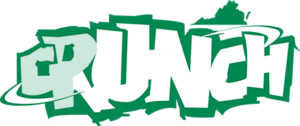 This content is available only to Crunch subscribers. Get full access to everything on this website, including this week's game recaps, coaches comments, and past content for just $9.95 per month.
Already have an account? SIGN IN/MANAGE YOUR PROFILE