Craig County Rockets past Roanoke Catholic 34-18
Vinyard Park, Vinton, VA - The Craig County Rockets added another win to their record after out-pacing Roanoke Catholic in an exciting second half of football. Despite the distance, the Rockets bleachers were as packed as Catholic's side. Every Craig County touchdown was greeted with hearty applause. And there were plenty of TD's to go around. Going into the second half the two teams were locked 6-6. That changed when Craig County RB/QB/LB 13 Zachary Peters barreled into the end zone, dragging multiple Catholic defenders with . . .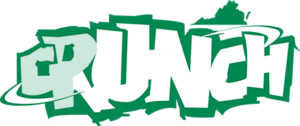 This content is available only to Crunch subscribers. Get full access to everything on this website, including this week's game recaps, coaches comments, and past content for just $9.95 per month.
Already have an account? SIGN IN/MANAGE YOUR PROFILE