LCA Pancakes Heritage 49-10
in a Seminole District showdown
City Stadium Lynchburg, VA - The stage was set for a Seminole district battle between two heavy-weight teams. Heritage high school had only charted one loss on the season
and had already beaten two tough Glass and Brookville teams. At first, it looked like even the sky was rooting for the Pioneers, sporting a deep orange Heritage glow. However, the team to beat is Liberty Christian Academy (LCA) and they came to prove why. The momentum shifted early in the first quarter after a highlight-reel interception and return from . . .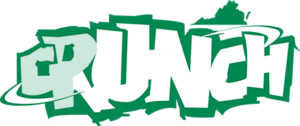 This content is available only to Crunch subscribers. Get full access to everything on this website, including this week's game recaps, coaches comments, and past content for just $9.95 per month.
Already have an account? SIGN IN/MANAGE YOUR PROFILE