Christiansburg wins the battle of one loss teams 61-20
Bogle Stadium, Roanoke VA - The Christiansburg Blue Demons and the Hidden Valley Titans squared off at Bogle Stadium Friday night in a matchup of the top two teams in the VHSL Group 3D weekly  ratings. The game pitted the run first Blue Demons against the pass first Titans. Whichever team's defense could impose their will and contain their high-octane opponent was going to come away with the win. Each team's opening drive gave some insight as to how the game would play out as . . .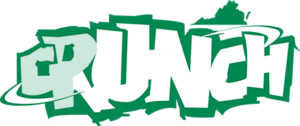 This content is available only to Crunch subscribers. Get full access to everything on this website, including this week's game recaps, coaches comments, and past content for just $9.95 per month.
Already have an account? SIGN IN/MANAGE YOUR PROFILE