Broad Run wins it late 28-24 over Salem to advance to state finals
Spartan Stadium, Willis White Field, Salem, Va – In a game for the ages, Broad Run answered Salem with a 67-yard drive with only 0:32 seconds left on the clock in the fourth quarter with a 13-yard TD pass from QB 10 Glen Griffis to WR 13 Kyle Love for the winning score. Griffis was key on the last drive, completing a big 20 yard fourth down pass to WR 24 Amare Thornhill to keep Broad Run's hopes alive. Twelve . . .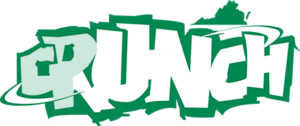 This content is available only to Crunch subscribers. Get full access to everything on this website, including this week's game recaps, coaches comments, and past content for just $9.95 per month.
Already have an account? SIGN IN/MANAGE YOUR PROFILE